Codename: Kids Next Door - Operation T.R.I.C.K. or T.R.E.A.T.
Web Browser Game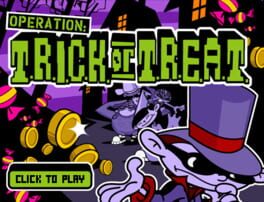 Release date: 10/1/2004 (19 years ago)
The goal is to get all candies and money and, if possible, the bonus coin. You change costumes and KND can give you money. Be sure to watch your surroundings. Costumes are varied, and have different uses.